Social, Emotional & Mental Health Lead- Ivan Rowell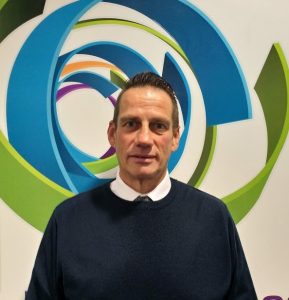 The school has a full time member of staff, whose role is to lead on Social Emotional and Mental Health (SEMH) within the school setting; this also allows the school to offer support to students around well being and awareness of the importance of good mental well being in addition to supporting students, support is offered to parents/carers around effective Behaviour Management. Originally qualified as a Social Worker, this has provided him with a clear understanding of Safeguarding. His role(s) have seen him work with challenging children and families, supporting them around issues related to Unemployment, Financial hardship, School refusal, Anti-Social / low level criminal behaviour, Effective parenting and Parent mental wellbeing.
Within his present role he offers support to parents around issues related to managing challenging behaviour and effective parenting strategies. Through his experience within Tier 3 CAMHS he has a wide knowledge of Neurological Conditions and their impact on cognitive processing and functioning.
The SEMH lead is trained in many accredited parenting interventions Including Triple P, Strengthening Families, Incredible Years, Solihull, Supporting Families with Multiple and complex Needs. Other parenting knowledge is through Parent Factor (ADHD), Early bird (ASD), Jigsaw (ASD Transitions) and Option two. Through his post graduate studies in IAPT (Improved access to psychological Therapies) he is able to offer Cognitive Behavioural Therapy (CBT) support to parents and young people.
The main programme on offer presently is the Parent Factor
Parent Factor
We offer the Parent Factor to all of our Pupils parents and carers; the course consists of 9 topics delivered over a 6 weeks period and is to raise awareness and knowledge around ADHD (Attention Deficit Hyperactivity Disorder) and other associated conditions. This intervention is recommended by N.I.C.E. (National Institute of Clinical Excellence). The course is delivered by our SEMH lead who is an accredited facilitator.
The Parent Factor for ADHD
This programme offers parents and carers the opportunity and support to strengthen skills and strategies for parenting a child with this diagnosis.
Parenting support covers a range of issues including behavioural strategies, understanding how ADHD affects child development and problem solving skills.
The programme is reflective. It provides materials to take home and use as a practical guide.
How is the programme structured?
9 topics, scheduled over 6 sessions:
Week 1: Introduction and an overview of the programme / Understanding ADHD and how it                  can be treated.
Week 2: Strategies for coping with inattention and increasing independence.
Week 3: Parenting styles and their impact.
Week 4: Effective communication.
Week 5: Your rights within the education system.
Week 6: Attention seeking and responding / Post-programme assessment and evaluation.
As the programme is engaging and reflective Parents / Carers take away strengthened skills and strategies to support well into the future. Through having an in-depth insight into ADHD Parents / carers are able to understand the affect this can have on Childhood development and support the child appropriately.
The programme will help in understanding your child better and make it easier to see things from their perspective, which in turn will support you're parenting strategies.