Exam Results Day – 25th August 2022
A note to all our parents and carers of Year 11's 2022:

With exams ending, many pupils will be preparing to take their next step into further academic studies or the workplace – which we know can be confusing and feel a bit daunting. Throughout the summer, the National Careers Service is running a series of webinars for parents and carers of young people who are expecting their exam results this August. They will be able to learn more about how to support their children with advice about choices and careers, including useful information sources, advice for results day and a Q&A with a panel of experts. The webinars schedule is now available using the link below.
Kooth is a free online mental wellbeing company, click the image below to visit their website.

If you have any queries please contact Dania in the office.
Former Students
Our former student – James (left 2021-2022)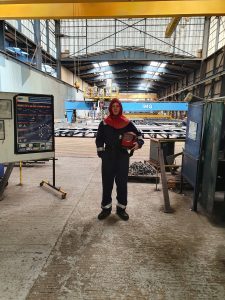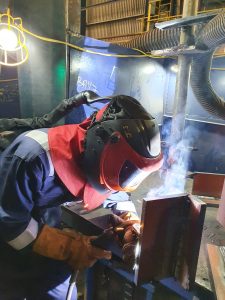 "I started welding at Park View Vocational Centre. If it wasn't for the help I received at the vocational centre I never would've been able to get the apprenticeship I now have, which is at A&P. During my time at the vocational centre Leslie Brown was my welding tutor; he is now tutoring me at A&P pushing me towards higher qualifications. Alongside the help I received at the vocational centre, I was also being fully supported with classroom work by all of the staff at Park View school, which helped me achieve the grades to get where I am today."
Our former student Liam – A statement from his Record of Achievement (left 2019-2020)
"I have enjoyed the vocational curriculum of my education and have learnt new skills and gained qualifications in this field. I have attended the Wheels Project for over a year learning the skills to repair motorbikes and cycles, I trained at Chameleon where I did automotive repairs. I did a painting course at Bede Industrial Estate and I trained in Park View Vocational Centre where I did a  Craft certificate in engineering and I also done the training to gain a CSCS card.
I have gained a placement working at Phoenix Steel where I will be doing welding and basic bench fitting. I am there until I am able to start the college course I have enrolled on, doing Welding and Fabrication, Maths and English at Newcastle College.
Attending Park View School was very good for me. I had a mentor in which I could talk to about any concerns and all the staff had time for me. Staff made me believe in me and my confidence, self esteem and motivation increased and exceeded more than I could ever have imagined it ever would. My interpersonal and social skills have improved a lot and I now feel I have the skills and self confidence to move forward and have a good future ahead of me."