WORKING TOGETHER
A home / school / community partnership with open communication is essential in providing each student the support needed to be successful.
EXPECTATIONS
All students must be understood, encouraged and supported to exceed their expectations. We employ a range of strategies, whether they are academic, pastoral or therapeutic, to ensure all students achieve.
IDENTIFYING
Meeting the needs of students in our community. Outstanding teaching and support, high quality advice and support are the foundations to positive outcomes.
SAFETY
The safety, education and welfare of our students and our staff are our priorities and this must be reflected in our thoughts, actions and environments.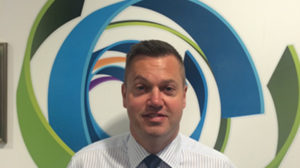 Dave Borrell
Head Teacher
WELCOME TO PARK VIEW SCHOOL
Welcome to our website. We hope that what you see and read will give you some insight into what makes Park View a happy school and one that is always looking to improve and move forward. Park View School is a small local authority special school, with a focus on providing a service for learners with an SEMH Education Health Care Plan between key stages 3 and 4. At Park View, we aim to provide our children with a safe, secure environment in which they can take risks with their learning. Every day, they are supported in developing skills and attitudes which help them to develop in confidence and independence. When children leave us, we want them to have a love of learning which will stay with them throughout life. Enjoyment, challenge and activity are at the heart of successful learning and we endeavour to achieve this through a broad and balanced curriculum which allows children to reach their potential. We want our children to be the very best they can be! This Web space will provide you with important information about Park View and will help you make the vital decision about what is best for your child's secondary education. Should you wish to discuss matters further please do not hesitate to contact school. Together we grow stronger!
Together We Grow

Stronger

Keep up to date with all the latest learning, fun and happenings at Park View School South Shields.
TESTIMONIAL
---

Noreen Fraser
Chair of Governors
I am Noreen Fraser I have been a school governor for nearly 25 years. I am committed to giving the children the very best education possible in the best possible surroundings. I am very proud of how Park View has evolved and the pleasure it gives me to know that the pupils' in the school have the opportunity to reach their full potential. All of the staff play their part, the pupils education and welfare is of paramount importance and the main focus. The governors are dedicated and are fully behind and support the school in the direction in which we are going. They are very proactive and involved. It really is the case and very apt that the vision and ethos both the staff and governors all share is "Together We Grow Stronger".
Alison Parker
Vice Chair of Governors
I am now part of a hard working governing body that I believe is really helping support the school, we are regularly invited in to school for special events, we are also linked up to SLT staff and report termly on the areas we are supporting. The school has never been such a busy educational and positive place to be part of, I am really looking forward to see what the new year brings.
Some contents or functionalities here are not available due to your cookie preferences!
This happens because the functionality/content marked as "Google Maps" uses cookies that you choosed to keep disabled. In order to view this content or use this functionality, please enable cookies: click here to open your cookie preferences.
Email:
[email protected]